Life through Blake's eyes…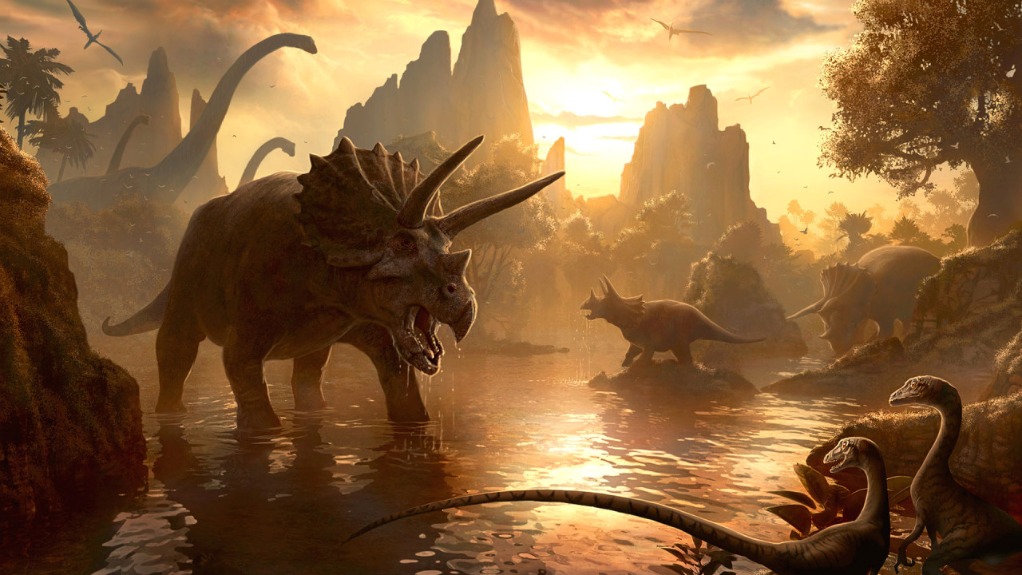 While gardening in his backyard, a New Orleans resident discovered a bone from a very large animal. Later that day it was identified as part of a thigh from a dinosaur; specifically, a Triceratops.
The following day, several bulldozers and other heavy equipment unearthed the complete skeleton. This particular Triceratops was unique because on the front horns were a number of strategically placed holes. After all the dirt was shaken out, one of the men blew into one of the horns to get the dust out, and to his surprise, it produced a sound like a trumpet. When he blew into the other one, it sounded like a saxophone. Musicians all over the country felt that this discovery was proof positive that jazz was the first and original music.
Most of the people in New Orleans were ecstatic regarding the jazz playing Triceratops that was found in their city. But their excitement changed to skepticism after it was revealed that the excavation was secretly financed by Kenny G and the Dizzy Gillespie Foundation.