Life through Blake's eyes…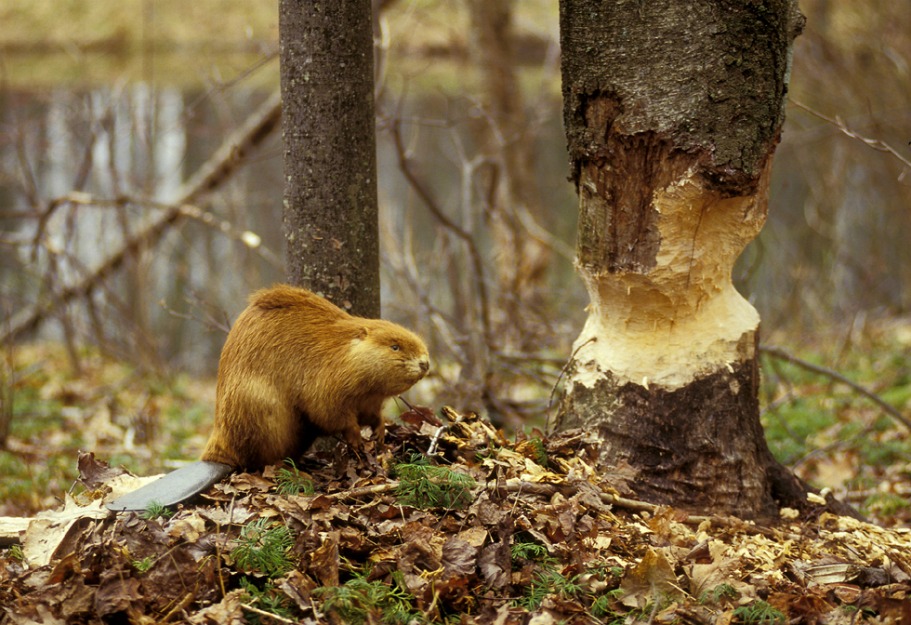 I was hiking alone in a dense forest in Washington state, when a beaver crossed my path. We both froze in our tracks , and then I slowly began to walk backwards, more startled than scared. I could see off in the distance in a pond, the dam it was building. When I was about two hundred feet away, I put on my binoculars so I could observe nature's master engineer at work.
As it approached a tree, I was full of anticipation knowing it would soon begin to gnaw it in half. It stood on its hind legs and looked around as if it wanted to make sure it wasn't being watched. When it felt safe, it reached into some bushes, pulled out a chain saw, and cut the tree down in a matter of seconds. I had a feeling that some animals were embracing man's technology, because earlier that day I saw a woodpecker using a drill.